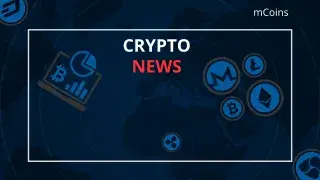 Today News: Netvrk Avatar Mint Launches with Free Mints for Eligible Users
30.5.2023
Netvrk, a virtual platform that allows users to create, explore and monetize content, has recently announced the start of their Avatar Mint. This event gives eligible users the opportunity to claim their unique avatar and make their mark in the metaverse. To secure your avatar, head over to their website at https://store.netvrk.co/. Hurry, as the mint window closes in 24 hours before moving on to the next phase. Don't miss out on the chance to step into your new virtual self! About Netvrk Netvrk is a virtual plat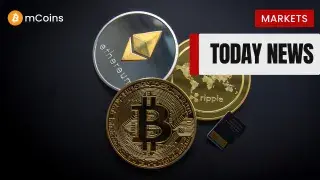 Today News: Binance Updates on TORN Deposits and Launches NFT VIP Program
30.5.2023
According to an announcement on Binance's official website, the platform has resumed TORN deposits via the Ethereum Network and BNB Smart Chain. This development comes as Binance plans to move TORN into the Innovation Zone by May 30, 2023. The Innovation Zone is a dedicated trading area for new and innovative tokens, and the inclusion of TORN is expected to bring more attention and trading volume to the token. As of now, users can deposit their TORN tokens through both Ethereum Network and BNB Smart Chain, providing flexibility in managing their assets. The decision to move TORN into the Innovation Zone highlights Binance's commitment t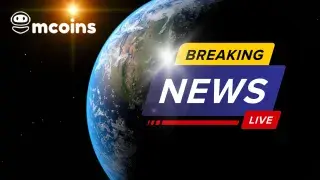 Today News: Aleph Zero Announces Partnership with University of Nicosia and Wins Award
30.5.2023
Aleph Zero has recently announced a partnership with the University of Nicosia (UNIC) to work on core and applied research, develop technology applications, and address the broader challenges of the industry. UNIC is recognized as one of the first universities to offer a master's degree in blockchain and accept tuition in Bitcoin. It has also partnered with Ripple, Stellar, and Coinbase, among others, aiming to broaden the adoption of distributed ledger technology (DLT). The collaboration between Aleph Zero and UNIC will kick off with an AZERO research grant and the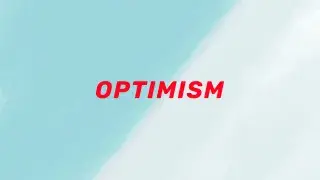 Unlocking the Potential: A Look at the Upcoming $OP Token Release
30.5.2023
In the dynamic world of cryptocurrency, change is the only constant, and the $OP token is no exception. A significant unlocking event is set to take place soon, with 154.6 million $OP tokens, equivalent to $252 million, ready to hit the market. This represents 3.6% of the total supply and 46% of the circulating supply.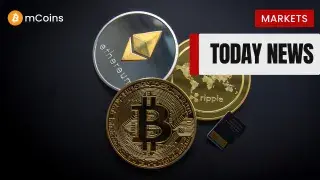 Today News: Bitcoin Point of Sales Machines, Internet Shutdown Impact, and Miners as Heaters
30.5.2023
As the popularity of cryptocurrencies continues to grow, new developments in the world of Bitcoin are making it easier for people to use the digital currency in their everyday lives. One such advancement is the introduction of Bitcoin Point of Sales (PoS) machines. These devices allow users to make payments with their Bitcoin wallets at physical locations, just like they would with a traditional credit or debit card. According to a tweet by @BitcoinNewsCom, these PoS machines are considered the backbone of a Bitcoin circular economy, enabling seamless transactions and fostering wider acceptance of the cryptocurrency. What Happens to Bitcoin if a Government Turns Off the Internet?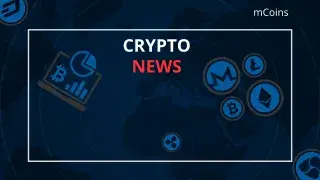 Today News: Battle for Giostone Genesis Heroes Sale Successfully Concludes
29.5.2023
Inaugural Peek NFT Launch: Battle for Giostone Genesis Heroes Sale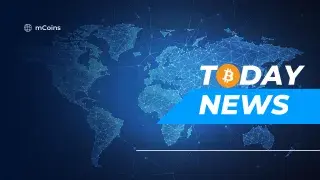 Today News: AMA with Paysenger and Red Kite SummerSwap Airdrop
29.5.2023
An Ask-Me-Anything (AMA) session with Paysenger is scheduled for May 30, 2023, at 13:30 UTC. The event will take place on Twitter Spaces, and interested participants can join via the following link: https://twitter.com/i/spaces/1BRJjZqYnXLJw. A reward of $300 is up for grabs for those who follow the rules and participate in the AMA. To be eligible for the reward, participants must follow @redkitepad and @Ego_Paysenger on Twitter, like and retweet the AMA announcement, and drop one question. Don't miss this exciting opportunity to engage with Paysenger and learn more about their project. Red Kite SummerSwap Airdrop Welcomes GPT Guru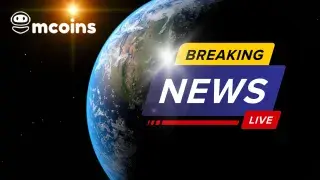 Today News: CIDA Pro Signals Launches on Mizar Platform, TradingView Tutorials Available
29.5.2023
CIDA Signals has announced the launch of their highly anticipated CIDA Pro Channel, a premium service now active on the Mizar platform. The service will also be listed on the renowned 3Commas and Cornix.io platforms in the near future. To start using CIDA Pro Signals on Mizar, users can follow three simple steps: sign up on Mizar using an exclusive referral link, connect their exchange accounts to Mizar, and connect their exchange to the "CIDA Pro Bot". The company emphasizes that they fully control all trades for optimal results and modifying the bot settings may lead to inaccurate trade outcomes. CIDA Signals prioritizes user success by implementing proven tra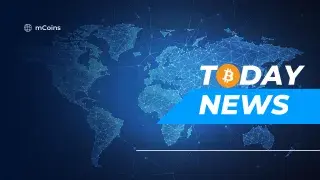 Today News: Bitcoin Protests, Crypto Exchanges, and Lightning Network Developments
29.5.2023
A recent protest in Pakistan has brought attention to the growing interest in Bitcoin and cryptocurrencies within the country. The protest, which took place in Karachi, was organized by a group of individuals who are advocating for the legalization of Bitcoin and other digital currencies. They believe that these currencies can help boost the economy and provide financial freedom to the people of Pakistan. The protest was covered by various media outlets, including @BitcoinMagazine, which shared images and videos of the event on Twitter. Russia to Use Crypto Exchanges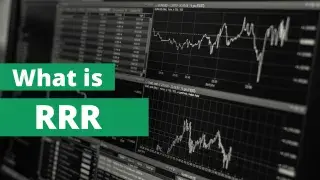 Unlocking Crypto Trading Success: The Power of Risk-Reward Ratio
29.5.2023
The risk-reward ratio is a fundamental concept in crypto trading that helps traders assess the potential returns of a trade against the possible losses. It's a critical parameter that influences trading decisions, with the ultimate goal of maximizing returns and minimizing risk. The risk-reward ratio tells you how much potential reward you can obtain for every unit of risk you take on a trade.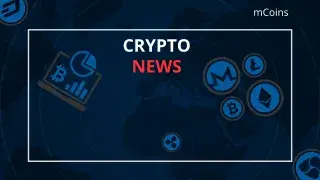 Today News: Bloktopia Announces Partnership with NFT Marketplace, Rarible
29.5.2023
In a recent announcement, Bloktopia, a virtual reality metaverse built on the Polygon blockchain, has revealed a new partnership with Rarible, an NFT (non-fungible token) marketplace. According to the information provided by Bloktopia on their Twitter account, this collaboration aims to expand the NFT offerings within the Bloktopia ecosystem. The partnership is expected to bring more opportunities for artists and creators to showcase and monetize their digital works within the metaverse. Rarible's Role in the Partnership Rarible is a dece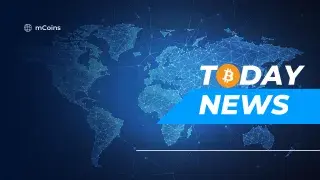 Today News: Binance Completes Ooki Protocol Integration on Polygon Network
29.5.2023
Leading cryptocurrency exchange Binance has announced the successful integration of the Ooki Protocol (OOKI) on the Polygon Network. This development marks a significant milestone for the protocol, as it now joins a growing list of projects that are integrated with the popular network. According to an official announcement from Binance, deposits and withdrawals for OOKI tokens have been opened, allowing users to move their tokens between the exchange and the Polygon Network seamlessly. The integration demonstrates Binance's commitment to supporting innovative projects and expanding its offerings for users. Polygon Network: A Prominent Platform for Project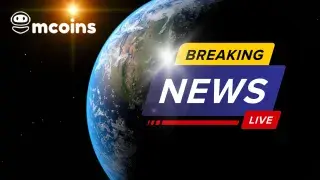 Today News: Eldarune IDO Sells Out, Token Listing Scheduled for May 30
29.5.2023
Eldarune IDO Sold Out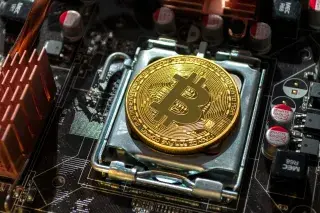 DAME Tax on Crypto Miners Repealed: Unpacking the Implications
29.5.2023
In a surprising turn of events, the proposed Digital Asset Mining Energy (DAME) tax has been abolished. The tax, initially part of President Biden's 2024 fiscal year budget, was aimed at crypto miners, with a plan to charge them a premium for their energy consumption.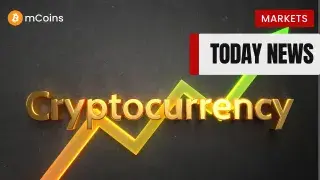 Today News: Bitcoin Trending After Pumping to $28k, Ethereum Network Destruction, and Beijing Web3 White Paper
29.5.2023
Bitcoin is currently trending on social media after its price pumped to $28,000. The cryptocurrency has garnered over 1.75 million tweets, drawing attention from investors and enthusiasts alike. The sudden surge in interest could potentially indicate further growth for the digital asset in the near future. This news was shared by Bitcoin Magazine, a popular source for the latest information on cryptocurrencies and blockchain technology. Source: @BitcoinMagazine Mathematics Simplifies Bitcoin Understanding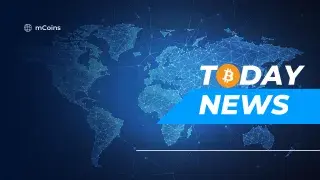 Today News: Matrix AI Network Announces New Developments and Collaborations
28.5.2023
Matrix AI Network recently announced its collaboration with the Shenzhen Bay Laboratory, which is a renowned research institution in China. The partnership aims to explore and develop various applications of artificial intelligence (AI) in the field of life sciences, according to a tweet by Matrix AI Network. This collaboration demonstrates Matrix AI Network's commitment to enhancing its research capabilities in the AI sector, as well as fostering innovative solutions that can potentially benefit various industries. New Matrix AI Network Products and Services In a separate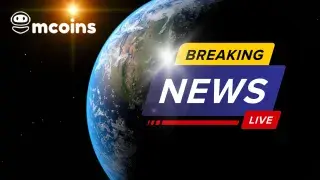 Today News: VAIOT's AI Legal Assistant Sees Significant Development Updates
28.5.2023
AI Legal Assistant Development Progress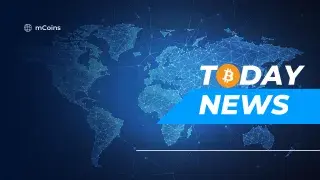 Today News: Eldarune IDO Launches on Red Kite
28.5.2023
Today, the much-awaited Eldarune IDO has launched on the Red Kite platform. According to external sources, the IDO pool is divided into two phases. Phase 1, which offers a guaranteed allocation, took place between 13:00 UTC and 14:00 UTC. Phase 2, a first-come-first-serve basis, occurred between 14:00 UTC and 14:30 UTC. Additionally, the Community pool was open from 14:30 UTC to 15:00 UTC. The token is expected to be listed on May 30th. Details of the pool include a price per token of $0.015 f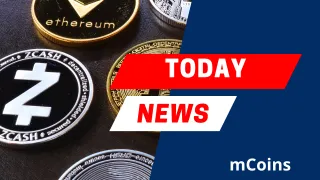 Today News: Bitcoin Mining Powered by the Sun, "The Bitcoin Standard" Published in 36 Languages, and More
28.5.2023
In an innovative approach to harnessing renewable energy for cryptocurrency mining, a recent experiment successfully mined Bitcoin using solar power. The test ran for six hours and achieved approximately 1 terrahash per second, yielding 602 non-KYC satoshis (equivalent to $0.16). This demonstrates the potential for more sustainable methods of mining cryptocurrencies, reducing the environmental impact and reliance on non-renewable energy sources. Solar-powered mining could become a game-changer in the world of cryptocurrencies. (source: @BitcoinNewsCom) "The Bitcoin Standard" Now in 36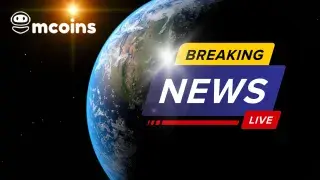 Today News: Radix DLT Announces New Developments and Collaborations
28.5.2023
Radix DLT Introduces New Tokenomics and Incentives