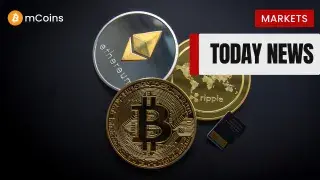 Today News: SOLA-X CEO and AngelBlock Founder to Host AMA on Upcoming Raise
28.5.2023
Exclusive AMA with SOLA-X and AngelBlock CEOs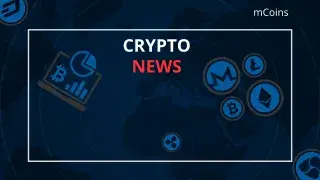 Today News: First Explorers Season 2 UM Packs Release Offer and Purchase Guide
28.5.2023
Next week, fans of the popular game First Explorers will be able to take full advantage of Season 2 with the release of the UM Packs. These packs come with an incredible release offer, which has been detailed in a comprehensive guide available on Medium. The guide, titled "UM Packs Release Offer and Purchase Tutorial," can be found at the following link: https://medium.com/@continuumworld/um-packs-release-offer-and-purchase-tutorial-51cfc6442b7c. Those interested in taking part in this event should make sure to check out the guide to fully understand the offer and how to participate. Continuum World and Crypto Gaming First Explorers is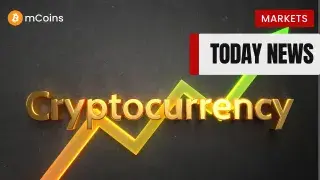 Today News: Bitcoin Banners, Street Art, and Presidential Support Highlight Crypto's Growing Influence
28.5.2023
A massive study Bitcoin banner has been spotted on a highway in Berlin, Germany, showcasing the growing presence and influence of cryptocurrencies in the world. The banner, which features the iconic Bitcoin symbol, was shared by Bitcoin Magazine on Twitter. This public display of support for the leading cryptocurrency is a testament to its increasing adoption and acceptance around the globe. With Germany being a major player in the global economy, this bold statement is likely to catch the attention of many passersby and spark conversations about digital currencies. (source: @BitcoinMagazine) Bitcoin Flag Waves for Freedom Another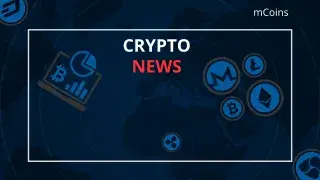 Today News: Axelar Network Launches New Quests and Competitions for NFT Enthusiasts
27.5.2023
Fishing for NFTs in the Junkyard Quest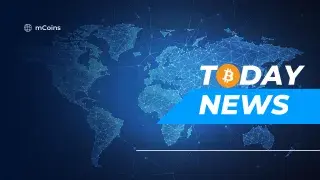 Today News: Cosmos SDK Expands, Gateway Cosmos Conference, and Replicated Security
27.5.2023
The Cosmos SDK is known as the most popular and advanced framework for building custom application-specific blockchains. According to a recent tweet from the Cosmos_Sdk's official account, the SDK is a core piece of the Interchain Stack that empowers the Cosmos ecosystem. The Cosmos Ecosystem is continuously evolving, just like the SDK itself, and is an ever-expanding universe of blockchains built with Cosmos SDK. To stay updated with the latest news and developments, you can follow the CosmosSDK Official Account. Gateway Cosmos Conference: Interchain Leaders Unite in Pra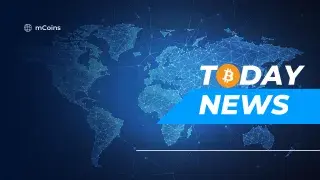 Today News: RazrFi Introduces AI Query and Simplified IDO Process
27.5.2023
RazrFi, a well-known crypto launchpad, is ushering in a new era of transparency with the introduction of AI query. According to the company's recent Twitter announcement, users can now utilize AI query to determine their tier in the platform's ecosystem. This innovative approach aims to provide users with a fair and transparent way to participate in Initial DEX Offerings (IDOs) hosted on RazrFi. By staking SOLR tokens, users can join IDOs that feature premium launches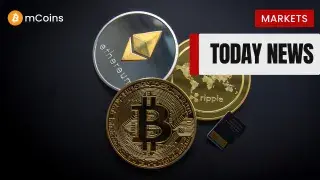 Today News: Exciting Developments in the World of Bitcoin and Cryptocurrencies
27.5.2023
As the popularity and adoption of Bitcoin continue to grow, many are starting to view it as the best form of money humanity has ever had. The digital currency offers a decentralized, secure, and borderless way to transfer value, making it an attractive alternative to traditional fiat currencies. The rise in Bitcoin's value and the increasing number of use cases for the cryptocurrency are evidence of its growing importance in today's financial landscape. Source: @BitcoinMagazine Unique Digital Collectibles on the Bitcoin Blockch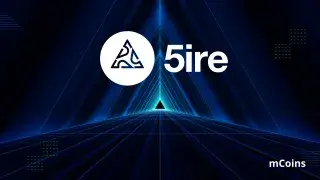 5ireChain Unveils New Validator and Nominator Apps: A Significant Leap Towards Mainnet
27.5.2023
The blockchain network 5ireChain, built on the principles of benefit, functionality, and decentralization, has achieved a significant development with the introduction of its Validator and Nominator Apps.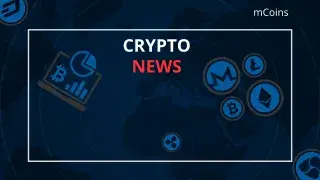 Today News: 5ireChain Launches Validator and Nominator App, Explains Consensus Mechanism
27.5.2023
5ireChain recently announced the launch of their Validator and Nominator App, marking a significant milestone in their journey towards the Mainnet. The introduction of these crucial roles is aimed at maintaining the security and stability of the 5ireChain network. Validators and Nominators play an essential part in contributing to the 5ireChain ecosystem, as they help ensure the sustainability of the network. More information about this development can be found on 5ireChain's blog post. Understanding 5ireChain's Consensus Mechanism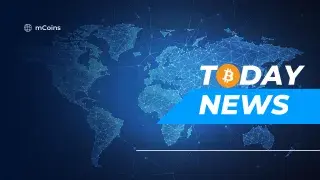 Today News: New Investment Flow Feature and Introduction of CIDA SIGNALS
27.5.2023
A major update has been made to the investment flow, aiming to provide a better experience for users. The process of investing capital has been made easier, simpler, clearer, and more engaging. This improvement is the result of extensive community feedback, which has been integral in shaping the new investment flow. Although not all suggestions have been implemented yet, further enhancements will be made in the next round of updates. The new investment flow includes several key features such as enhanced e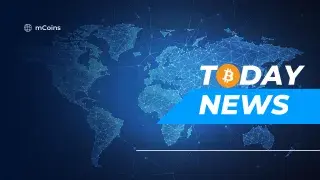 Today News: Paysenger's IDO on Red Kite and $ELDA IDO Results
27.5.2023
Red Kite, a cutting-edge launchpad with a frictionless token sale process, has announced the whitelist registration and competition details for Paysenger's IDO. According to information available on Medium, the registration for the whitelist is open from 09:00 AM UTC, May 26 to 09:00 AM UTC, May 31, 2023. The winners will be announced on May 31, 2023, and the sale date is scheduled for June 1, 2023. The IDO will have two buying phases; Phase 1 (Guaranteed allocation)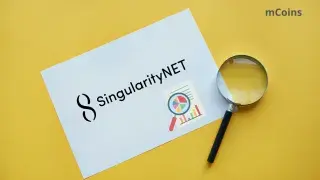 The Meteoric Rise of SingularityNET: A Deep Dive into AGIX
27.5.2023
SingularityNET is a unique entity in the world of blockchain and artificial intelligence (AI). Launched in 2017, it has a grand vision to create a decentralized AI marketplace, providing a platform where AI algorithms can be traded, integrated into applications, and enhanced by a community of service providers. Its ultimate goal is to develop an Artificial General Intelligence (AGI)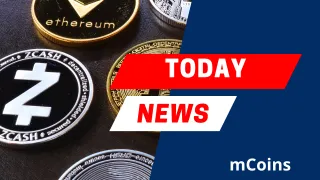 Today News: JPMorgan Implies $45,000 Bitcoin Price, Core 25.0 Released, Ronaldo's Binance Collaboration, and More
27.5.2023
In a recent report, JPMorgan has suggested that the current price of gold implies a $45,000 price for Bitcoin. This statement comes as the cryptocurrency market continues to experience significant growth and adoption worldwide. As more investors turn to digital assets as an alternative to traditional investments, the potential for Bitcoin's value to skyrocket becomes increasingly apparent. The correlation between gold and Bitcoin prices has been a topic of discussion among financial experts for quite some time, and this latest report from JPMorgan only adds fuel to the fire. Source: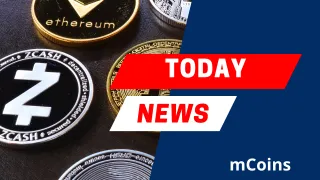 Today News: Round 2 of Battle for Giostone Genesis Hero Collection Now Live
26.5.2023
According to a recent tweet, the second round of the Battle for Giostone Genesis Hero Collection is now live on Peek NFT. Over the next three days, 500 Genesis Heroes will be exclusively available to Gold Stakers at a lower price than in Round 1. Those interested in minting their heroes can do so by visiting the Peek NFT platform. Battle for Giostone: Online Presence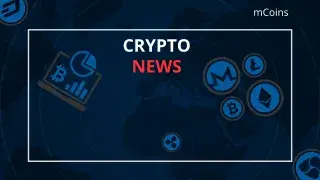 Today News: Binance Announcements - EOS Quiz, STX Network Upgrade, and Trading Pairs Removal
26.5.2023
Leading cryptocurrency exchange Binance has recently announced an opportunity for users to earn a free EOS locked products position by completing a quiz on EOS. This announcement was made on Binance's official website, with a link directing users to the quiz page. The quiz aims to test users' knowledge of the EOS blockchain and reward those who successfully complete it. Participants are encouraged to visit the provided link for more information and to take part in this exciting opportunity. Binance to Support Stacks (STX) Network Upgrade and Hard Fork Binance has a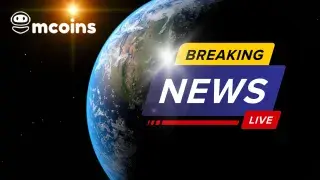 Today News: AngelBlock Announces First Project Raise with SOLA-X
26.5.2023
AngelBlock has revealed its much-anticipated first raise, featuring SOLA-X as the inaugural project. Scheduled for the end of June, this milestone marks the beginning of an exciting journey for AngelBlock, with more projects set to follow on the platform after this initial raise. As part of the lead-up to the SOLA-X raise, a series of events are planned for next month, including an AMA and Zealy quests. The AngelBlock team has expressed gratitude to its community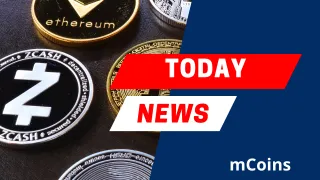 Today News: JPMorgan Implies $45,000 Bitcoin Price, Core 25.0 Release, and More
26.5.2023
In a recent announcement, JPMorgan has stated that the current price of gold implies a $45,000 price for Bitcoin. This comes as the cryptocurrency continues to gain traction among investors and institutions alike. As the demand for digital assets increases, many are looking to Bitcoin as a store of value and hedge against inflation. With this latest statement from JPMorgan, it appears that the financial giant sees the potential for significant growth in the value of Bitcoin in the near future. Source: @BitcoinMagazine Bitcoin Core 25.0 Released Bitcoin enthusiasts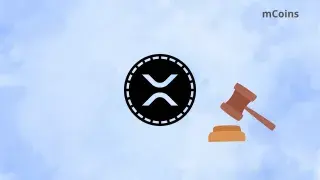 Ripple Anticipates Key Decision in SEC Lawsuit: What Does This Mean for XRP?
26.5.2023
Ripple CEO, Brad Garlinghouse, believes that a ruling in their costly lawsuit with the U.S. Securities and Exchange Commission (SEC) is imminent. Following recent court news concerning the so-called Hinman documents, Garlinghouse expects a verdict within weeks, not months.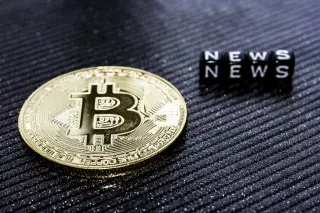 Bitcoin Core 25.0: A Leap Forward in Crypto Technology
26.5.2023
Bitcoin Core has released its latest version, 25.0, which is available for download from the official Bitcoin Core website. The new release features various enhancements, bug fixes, and performance improvements, along with updated translations.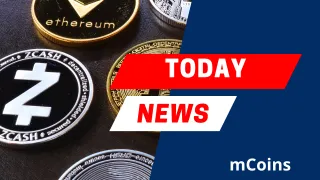 Today News: Exclusive AMA on Polygon dApp Store and Upcoming Reddit AMA with Sandeep Nailwal
26.5.2023
Recently, an exclusive Ask Me Anything (AMA) session was held on Discord to discuss the Polygon dApp Store. The event featured several speakers from Polygon Labs, including Ravikant Agrawal, VP Strategy, and Parth Pathak, Head of Platforms and Mobility. Other speakers included Tony, CMO of RektDogs, and Fabrizio Guespe, Developer Relations Engineer at XMTP. The AMA aimed to provide insights and answer questions about the development and features of the Polygon dApp Store, a decentralized application store built on the Polygon network. Ravikant Agrawal and Parth Pathak Repres