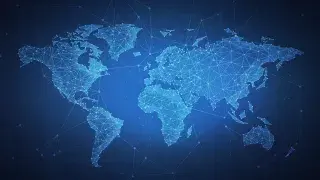 Cardano (ADA) - An Overview of the Promising Cryptocurrency
30.3.2023
Description of Cardano Cryptocurrency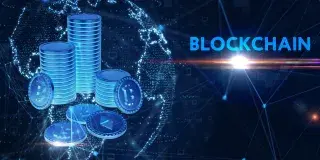 Binance Coin (BNB): The Token of Binance Ecosystem
30.3.2023
Introduction to BNB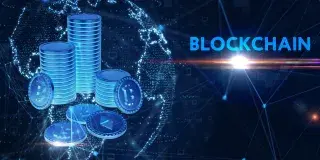 Litecoin Halving: What to Expect and How it Affects the Cryptocurrency
30.3.2023
Litecoin is currently one of the most popular cryptocurrencies. Its ecosystem has been developing since 2011 when it was created. This cryptocurrency enjoys strong public support and is often referred to as "silver Bitcoin". Litecoin has several advantages over Bitcoin, such as faster transactions, low fees, and acceptable volatility. This allows individuals to conduct quick transactions with it. What is Halving? Halving is a process used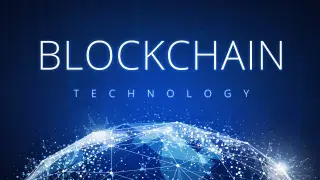 Cryptocurrencies: The Future of Finance?
30.3.2023
Cryptocurrencies are digital currencies that are currently being used as an alternative to traditional currencies. They are cashless, decentralized, and anonymous. Cryptocurrencies are controlled through blockchain technology, which allows for full transparency of transactions between traders. Cryptocurrencies have become very popular, and their usage is expanding into various areas.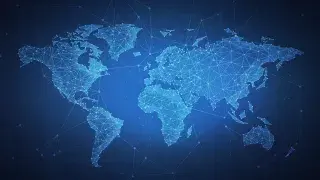 Comparing Ocean Protocol and Woo Network: A Look at Two Smaller Altcoins
30.3.2023
Ocean Protocol and Woo Network are two cryptocurrencies that are considered smaller altcoins. In this article, we will take a closer look at each of these projects and compare their features, advantages, and disadvantages.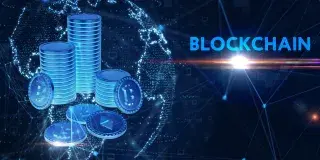 Squid Secures $3.5 Million in Seed Round to Simplify Token Transfers Across Chains
30.3.2023
Blockchain company Squid has announced that it has successfully raised $3.5 million in a seed round led by North Island Ventures. This funding will enable the firm to achieve its mission of making the transfer of any token across chains as simple, secure, and efficient as possible.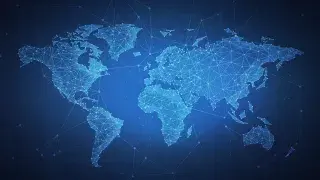 VeChain: A Blockchain Solution for Supply Chain Management
30.3.2023
VeChain (VET) is a blockchain platform and ecosystem that enables manufacturers to identify and track products worldwide. As one of the first cryptocurrencies focused on supply chains and logistics, VeChain was founded in June 2015, and its main currency is VET.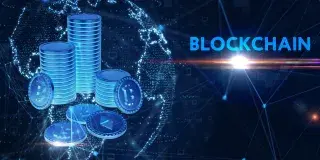 Cardano Launches Overcollateralized Stablecoin Djed
30.3.2023
Djed: A New Era for Stablecoins on Cardano Djed is an overcollateralized stablecoin on the Cardano network that has been successfully launched on the Cardano mainnet. This launch marks a new era for stablecoins and represents an important milestone for COTI, the Cardano ecosystem, and the entire DeFi ecosystem. Djed is a decentralized, open-source protocol governed by the community that allows users to hold, mint, and burn DJED and SHEN tokens.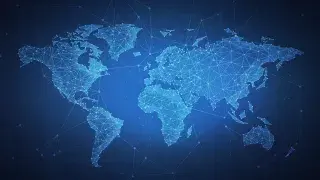 Fetch.ai: The Cryptocurrency Revolutionizing Market Operations with Autonomous Agents
30.3.2023
Fetch.ai utilizes the Open Economic Framework (OEF) as its blockchain. OEF is based on blockchain technology and allows autonomous agents to perform market operations. The OEF also enables people and machines to collaborate, share, and utilize data collectively. Additionally, OEF provides an interface for developers to create decentralized applications (DApps). Fetch.ai Autonomous Age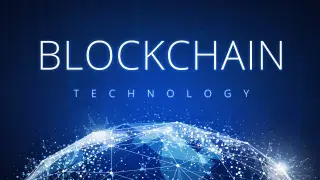 How to Stake Cryptocurrency MAN: A Comprehensive Guide
30.3.2023
Matrix AI Network's Transition to Native Blockchain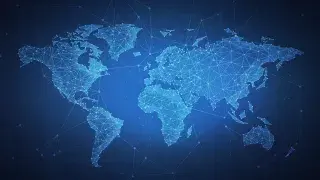 Binance Live: Focus on User Protection and Transparency for 2023
30.3.2023
During a recent Binance Live event, the product team shared their focus for 2023, with the main theme being trust and transparency in user protection. The team is currently working on a new zk-SNARK-based solution for proving solvency, following last year's introduction of proof of reserves. If successfully implemented, Binance will likely open this new concept to the industry. Regulatory compliance remains one of the highest priorities for Binance in 2023, and the product team will continue to collaborate with regulators.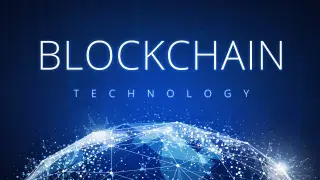 Chiliz: A Cryptocurrency for Sports and Event Fans
30.3.2023
Chiliz was created by Chillz Blockchain Ventures Limited, a company based in Malta. The Socios.com platform was officially launched in January 2019 and was the first platform to propose a model for using the Chiliz token (CHZ) as a means of payment for purchasing fan merchandise or tickets. The Socios.com platform was built on the VeChainThor blockchain, which helped ensure excellent data security and transparency. Technical Capabilities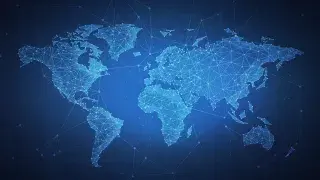 Investing in Cryptocurrency: Tips for Beginners
30.3.2023
Cryptocurrency investing is becoming increasingly popular, but it's not a simple process. Investing in cryptocurrencies is risky, and this article is not financial advice. If you want to enter the cryptocurrency market, you should be cautious and informed.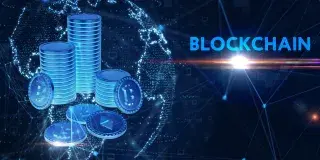 Institutional Investors Predict a Strong Year for Bitcoin
30.3.2023
London-based investment manager, Nickel Digital Asset Management, recently published the results of a survey revealing the high expectations institutional investors have for the price of bitcoin. The company is registered with the UK's Financial Conduct Authority (FCA) and the US Commodity Futures Trading Commission (CFTC).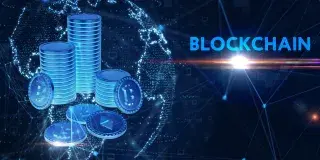 Cardano: A Comprehensive Overview of the Blockchain Platform
30.3.2023
Information about the Cardano Project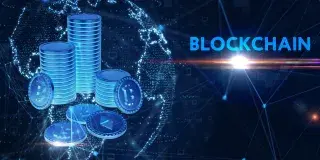 Ripple: A Unique Cryptocurrency with Advanced Technical Capabilities
30.3.2023
Ripple is a cryptocurrency that stands out from the rest due to its technical capabilities. Created in 2012 by a group of bankers, programmers, and entrepreneurs, Ripple is a decentralized payment network that facilitates money transfers between individuals and organizations. Ripple focuses on providing fast, secure, and low-cost money transfers between individuals and organizations worldwide.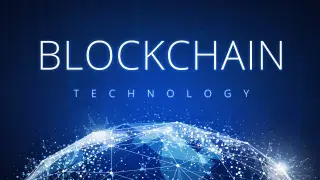 Introducing CharacterGPT: The World's First Multimodal Generative AI System
30.3.2023
Alethea AI announces groundbreaking technology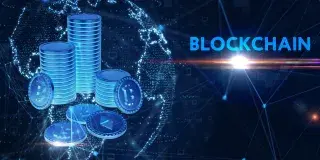 Crypto Attacks: Dust Attack, 51% Attack, and Flash Loan Attack
30.3.2023
Cryptocurrency users are often targeted by various types of attacks designed to steal their funds or disrupt the blockchain networks they rely on. Three common types of attacks are Dust Attack, 51% Attack, and Flash Loan Attack. Each has its own unique method and target but ultimately aims to benefit the attacker at the expense of the user or the network.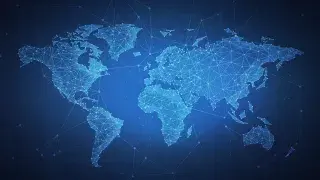 How to Buy Cryptocurrency in the Czech Republic
30.3.2023
If an investor from the Czech Republic wants to purchase cryptocurrencies, they can do so indirectly through traditional banking. There are several online platforms that facilitate the purchase of cryptocurrencies for Czech koruna via a bank account. One such platform is CoinMate.io, which offers one-time purchases or regular account replenishments. CoinMate.io also provides the option to trade cryptocurrencies. The platform allows users to trade Bitcoin, Litecoin, and Ethereum, as well as other cryptocurrencies like Ripple and Dash. The platform is secure and operates on a modern security system. Cryptocurrency Exchanges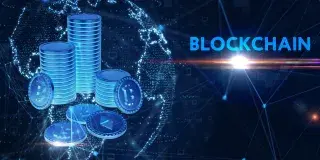 Understanding Bitcoin's Volatility: Pros and Cons
30.3.2023
Bitcoin (BTC) is one of the most well-known cryptocurrencies on the market. It is a decentralized digital currency created in 2009. When users buy and sell bitcoins, their transactions are encrypted and confirmed using blockchain technology. Bitcoin uses a peer-to-peer network, which means that transactions are carried out between users without the involvement of a bank or other financial entity.