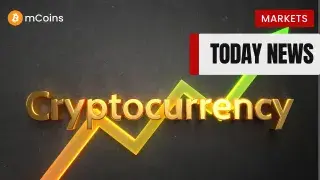 Today News: Battle for Giostone Genesis Hero Collection Launches on Peek NFT
23.5.2023
The Battle for Giostone Genesis Hero Collection has officially launched on Peek NFT, according to the information posted on their website. Over the next 7 days, Peek NFT is set to release the first 1000 heroes from the Plutus Collection, which comprises a total of 7000 heroes. These heroes will enhance the BFG gaming experience by offering exclusive skins, increased token earnings, cheaper forges, and special modifiers. General Sale and Gold Staker Sale Details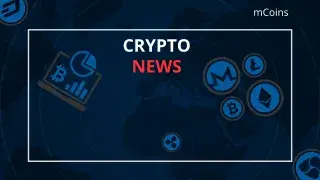 Today News: The Unfettered IDO Launches on Red Kite Platform
23.5.2023
The Unfettered, a highly anticipated game in the blockchain space, recently announced the launch of its Initial DEX Offering (IDO) on the Red Kite platform. With just a few hours left before the event, the excitement among the community was palpable. According to a tweet from Red Kite's official Twitter account, the IDO was scheduled to take place in two phases, with Phase 1 running from 12:30 UTC to 13:30 UTC, and Phase 2 from 13:30 UTC to 14:00 UTC. Following these phases, a community pool buying time was set for 14:00 UTC to 14:30 UTC. Important Details About The Unfettered IDO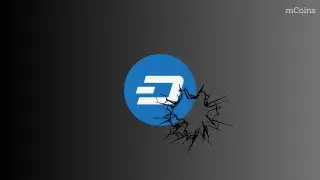 Network Interruption on Dash
24.5.2023
<p>The Dash network faced a disruption in its transaction processing and block production activities early on a Monday morning. The issue arose during the activation of Dash Core v19, which led to the halting of the chain and cessation of block production.</p>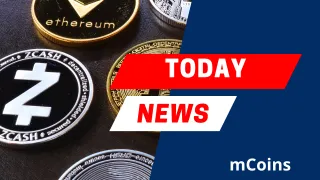 Today News: Bitcoin Conference Attendance and Adoption on the Rise, Ted Cruz Celebrates Bitcoin Pizza Day, and Michael Saylor Predicts Surge in Adoption
23.5.2023
Despite claims from the media that attendance at Bitcoin conferences is dwindling, recent images and reports tell a different story. A tweet from Bitcoin Magazine shared a photo of a packed conference room, proving that interest in the cryptocurrency remains strong. This goes against the narrative that has been pushed by some media outlets, suggesting that the public's enthusiasm for Bitcoin is waning. The turnout at this event demonstrates that there is still a significant audience eager to learn about and discuss the future of cryptocurrencies.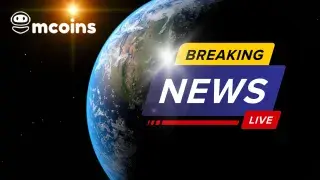 Today News: VAIOT Develops AI Legal Assistant and Presents at AssetRush X Zurich
22.5.2023
VAIOT, a company specializing in AI and blockchain technology, has recently updated its progress on the development of an AI legal assistant. According to a tweet from the company, the team is currently working on a smart contract designed specifically for the contract reader. This development also includes active work on the frontend and payment mechanics within the contract reader, showcasing VAIOT's commitment to building innovative solutions. VAIOT Invited to Speak at AssetRush X Zurich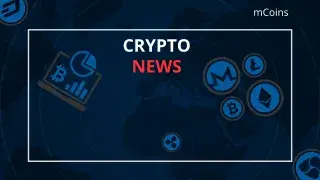 Today News: Honeyland IDO Success and Bitcoin Pizza Day Celebration
22.5.2023
The Honeyland IDO guarantee period has successfully come to an end, according to a recent update from the RazrFi community. The HXD token reached an all-time high of 3.5X during this period. With 75% of the vesting for the HXD token now completed, the token has consistently remained above its IDO price during each vesting phase. As more than 51% of the vesting has been completed, the IDO price guaran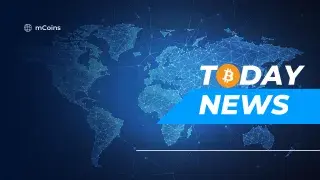 Today News: Exciting Offers from Binance - Win USDT, BTC, and a Year's Supply of BinancePizza
22.5.2023
Binance, the world's leading cryptocurrency exchange, has announced an exciting opportunity for users to test their knowledge of Bitcoin fundamentals. Participants can win a share of 52,200 USDT in trading fee rebate vouchers. The event details can be found in their recent announcement on the Binance website. To take part in the Word of the Day quiz, users can visit the link provided in the announcement and stand a chance to win these lucrative vouchers. Stake ETH and Earn Daily Rewards with BTC Token Vouchers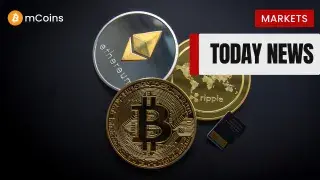 Today News: Bitcoin's Pizza History, US Presidential Candidates, and the World's First Bitcoin Tower
22.5.2023
In 2010, Jeremy Sturdivant received 10,000 BTC for two pizzas as a reward for contributing to an open-source project. This event has become an essential part of Bitcoin's early history and is now celebrated annually as "Bitcoin Pizza Day." At the time, the 10,000 BTC was worth only $30, but today it is valued at over $268 million. Sturdivant has expressed his gratitude for being part of Bitcoin's history and the opportunity to contribute to its development. - source: @BitcoinMagazine US Presidential Candidate Robert Kennedy Jr. S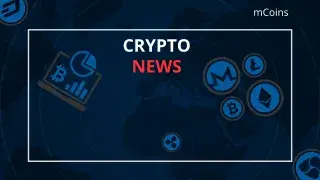 Today News: SuperSpaces Launches Campaign to Recognize Ecosystem Contributions
22.5.2023
Raise Your Voice and Make an Impact with SuperSpaces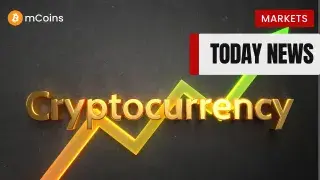 Today News: Matrix AI Network Announces New Features and Collaborations
22.5.2023
Matrix AI Network recently announced the introduction of new features to their wallet, according to a tweet from the company. These features include the ability to stake tokens with a single click, a new referral program, and an option for users to earn rewards by providing liquidity. The MATRIX Wallet has been designed to provide users with a simple and secure way to manage their digital assets, and these new features aim to enhance the user experience further. Matrix CMTA Collaboration Brings Blockchain Solutions t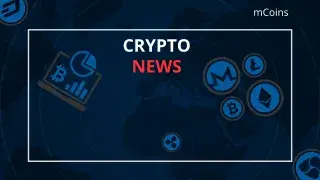 Today News: Bloktopia Announces Exciting Developments and Partnerships
22.5.2023
Bloktopia Reveals Plans for Metaverse Integration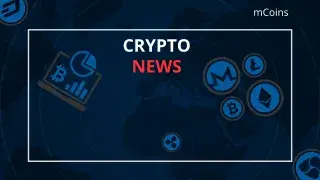 Today News: Shell Attends World's Largest Bitcoin Conference, El Salvador Advisor Discusses Fiat Collapse
22.5.2023
One of the world's largest oil and gas companies, Shell, is attending the world's biggest Bitcoin conference. This move by a major multinational corporation into the realm of cryptocurrencies highlights the growing interest and acceptance of digital currencies in various industries. As more companies explore the potential benefits and applications of cryptocurrencies, it is expected that their presence at such conferences will become increasingly common. Source: @BitcoinMagazine El Salvador Senior Bitcoin Advisor on Fia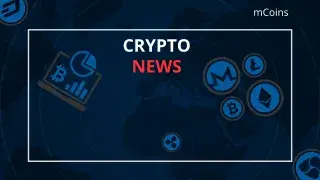 Today News: AngelBlock CFO to Participate in Web3 Berlin Conference Panel Discussion
21.5.2023
AngelBlock Announces Participation in Web3 Berlin Conference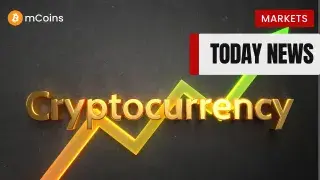 Today News: First Explorers Season 2 Release Date, Trailer, and NFT Sneak Peek
21.5.2023
Adventure enthusiasts and crypto gamers, it's time to don your explorer's hat and grab your compass, as the highly anticipated post has arrived! According to a recent Medium article by Continuum World, First Explorers Season 2 is set to release soon. The post provides details on the release date, a thrilling trailer, and an exclusive sneak peek at the upcoming NFTs. As part of the growing trend of play-to-earn games in the crypto space, First Explorers is expected to impress its fans with a new season full of excitement and opportunities. Release Date and Trailer Although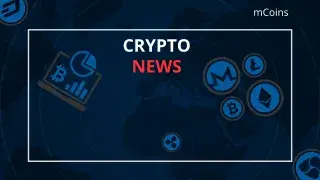 Today News: $SOULS IDO and Community Pool Winners Announced on Red Kite
21.5.2023
Red Kite, a popular launchpad for blockchain projects, has announced the winners of the $SOULS Initial DEX Offering (IDO) and Community Pool. The news was shared on Red Kite's official Twitter account, where users can view the list of winners by following the provided link: https://twitter.com/redkitepad/status/1660299482947547136. How to Check Results and Connect Wallets In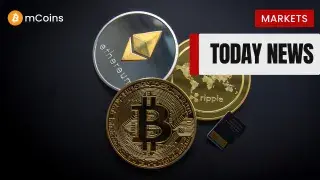 Today News: Bill Miller on Gold, Miami Mayor's Bitcoin Investments and More
21.5.2023
Legendary investor Bill Miller recently expressed his opinion on gold, stating that it is an inferior version of Bitcoin. This statement has generated a lot of buzz in the crypto community, as it comes from someone with significant experience in the world of investments. Miller's words highlight the growing popularity of Bitcoin and other cryptocurrencies as an alternative to traditional assets like gold. This shift in perspective can potentially lead to more investors choosing digital currencies over precious metals in the future.@BitcoinMagazine Miami Mayor has been buying Bitcoin for nearly 2 years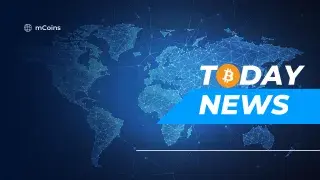 Today News: VAIOT's AI Legal Assistant Progress and Upcoming AssetRush Presentation
21.5.2023
According to a recent tweet by VAIOT, the team behind the AI legal assistant has been diligently working on resolving detected errors and improving their system. They are currently finalizing the backend and front-end integration, which includes the development of the Contract Reader. This feature aims to save contracts as parts of smart contracts, further enhancing the capabilities of VAIOT's AI-powered legal technology. As VAIOT continues to advance its platform, it is expected that their AI legal assistant will become increasingly more efficient and reliable in handling various legal tasks. VAIOT to Present at AssetRush x Zurich In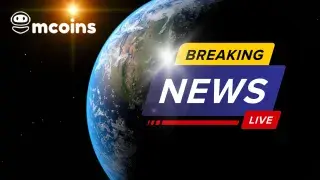 Today News: Avalanche X-Chain Explorer Launches and Ava Labs President Discusses Avalanche Summit
21.5.2023
A new Avalanche X-Chain Explorer has been introduced, providing users with a significant upgrade that allows them to analyze all X-Chain activities. This includes transactions, assets, unspent transaction outputs (UTXOs), blocks, and more. The new explorer enables users to verify their transaction details on the X-Chain and dive deep into Avalanche X-Chain address details. The explorer can be accessed at subnets.avax.network/x-chain. Ava Labs President John Wu Talks Avalanche Summit, Gaming, and Evergreen Subnets on All A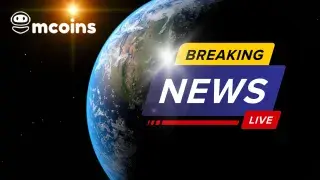 Today News: EldaRune IDO Date Moved to May 27, 2023
21.5.2023
EldaRune Announces New IDO Date and Extended Whitelist RegistrationAccording to an announcement by the EldaRune team, the Initial DEX Offering (IDO) date for $ELDA has been rescheduled to May 27, 2023. As a result, the whitelist registration period will also be extended until 09:00 AM UTC on May 26, 2023. This update provides more time for interested parties to join the $ELDA IDO on Red Kite. The IDO and community pools can be accessed via the following links: https://redkitepad.com/#/buy-token/211 and https://redkitepad.com/#/buy-token/212.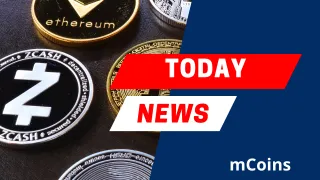 Today News: Netvrk Devlog Video Recap - May Edition
20.5.2023
Latest Developments at Netvrk