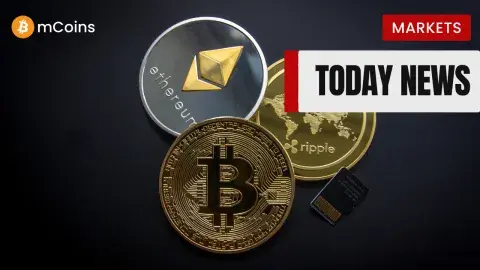 Exciting Lineup of Projects in AMA Event
According to a recent tweet by GM(P) 🚀, an exciting lineup of projects was featured in an Ask Me Anything (AMA) event today. The event took place at 11am EST/3pm UTC on Axelar's Twitter Spaces. Participants had the opportunity to hear from various projects in the DeFi, Staking, NFT & Gaming sectors. Some of the featured projects included Prime Protocol, Shade Protocol, Sommelier Finance, Squid, and Umee in the DeFi sector; Persistence, Stride, and StakeDAO in the Staking sector; and MintDAO, Rekt Gang, and Saga in the NFT & Gaming sector. A link to set a reminder for the event was provided by GM(P) 🚀: https://twitter.com/i/spaces/1OwxWwkBNRjxQ.
Claim Your OAT for Tuning In
For those who tuned in to the AMA event, GM(P) 🚀 shared information on how to claim OAT tokens as a reward. Participants could claim their OAT tokens by visiting the following link: https://galxe.com/axelar/campaign/GC9VMUEurB. This incentive was likely designed to encourage more people to attend the event and learn about the various projects being presented.
DeFi Projects Featured in AMA Event
During the AMA event, several DeFi projects were highlighted. These included Prime Protocol, which aims to create a decentralized, permissionless lending platform for digital assets; Shade Protocol, which focuses on creating a privacy-preserving decentralized finance ecosystem; Sommelier Finance, a decentralized finance platform that offers automated portfolio management services; Squid, a project that aims to simplify the process of investing in decentralized finance; and Umee, a cross-chain DeFi platform that seeks to enable users to access various blockchain networks with ease.
Staking Projects Showcased in AMA Event
Staking projects were also showcased during the AMA event. Persistence, a project that aims to create a decentralized staking platform for digital assets, was featured alongside Stride, a project focused on providing users with an easy-to-use staking platform. StakeDAO, another staking project, seeks to offer users access to various staking opportunities across multiple blockchain networks.
NFT & Gaming Projects Presented in AMA Event
Lastly, the AMA event highlighted several NFT & Gaming projects. MintDAO, a project focused on creating a decentralized marketplace for minting and trading NFTs, was featured alongside Rekt Gang, a gaming project that aims to create an immersive gaming experience through the use of blockchain technology. Saga, another gaming project, seeks to create a decentralized gaming ecosystem where players can interact with each other and engage in various gaming experiences.